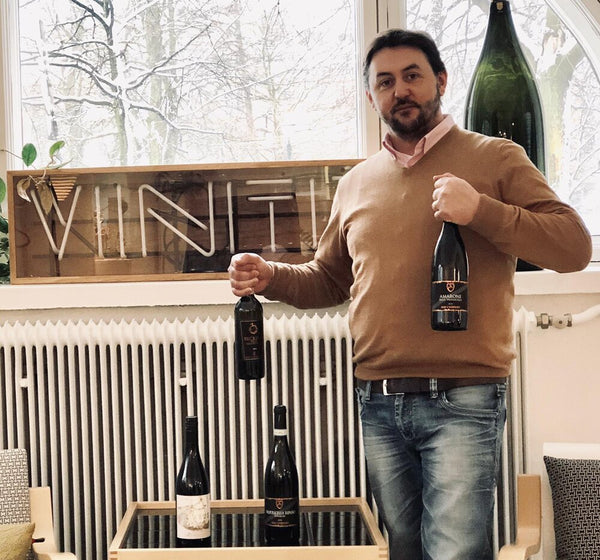 Pegasus
We are wine wholesalers, but also winemakers. Together with our friend, Mirko Sella, who runs the family farm in San Cassiano, we wanted to bring to the market wines made using the traditional appassimento method, with an intense flavor profile that delights. We went looking for inspiration in the starry sky of Veneto, and named our wine series after the mythical character Pegasus. In the autumn sky of Veneto at harvest time, a brilliant constellation invites us to reach out as far as possible, and to do things that many don't think possible.
In addition to traditional Veneto grape varieties, we wanted to play with drying internationally known grapes, which resulted in the first wine of the series, Appassimento. In the later newcomers, Ripasso and Amarone, we stuck to the traditional grapes of the region, creating together extremely tasty and unbeatable quality-price wines for lovers of deeply flavored and spicy red wines.
After leaving his law studies, Mirko Sella has focused on the production and quality of his family farm's wines. Mirko does not want to make sugar-coated, flirtatious wines, but appreciates freshness and the tension that limestone and volcanic soil bring to the wines. Pegasus has been made to be enjoyed over time!