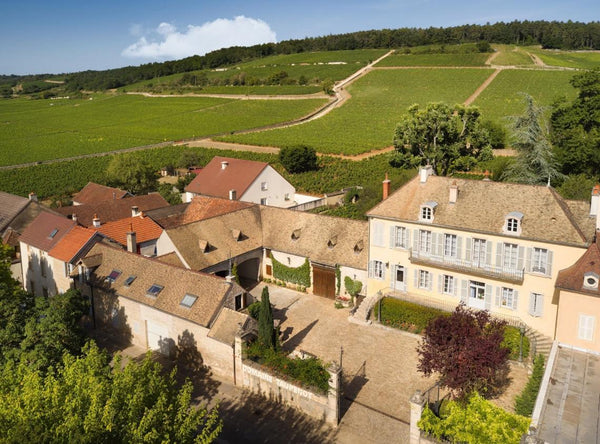 Domaine Taupenot-Merme
The Taupenot-Merme family farm, located in the village of Morey-Saint-Denis, is in extremely good hands with the sisters Romain and Virginie running their family farm in the ninth generation. The ancestors of the farm named after Denise Merme and Jean Taupenot, who got married in 1963, cultivated wine as early as the 17th century, although only in recent decades have the farm's wines become among the classics of the Côte d'Or and the treasures sought after by collectors. With the marriage, the stables of the Taupenot family in Saint-Romain and the Mermes family in Morey-Saint-Denis were added to the farm, and over the decades the family has also acquired stables in other areas of the Côte de Beaune and Côte de Nuits.
Already in his childhood, Romain was involved in the operation of the farm, selling the family's wines to vacationers passing by along the route nationale with his grandfather. After growing up, he completed his business studies in Paris and made his first career in finance, but returned to his homestead in 1998 and now enjoys continuing his family's work with his sister. However, Romain calls himself a lazy winemaker, because most of his time is spent in the orchards, so that nothing else needs to be done in the cellar other than letting the wines mature on their own.
9 hectares of the Taupenot-Merme vineyards are located in the Côte de Nuits and 4.5 hectares in the Côte de Beaune, and in total the estate produces 19 different wines in 17 different regions of origin. A significant portion of the farm's plots are located in Premier and Grand Cru orchards, and the older orchards offer material for newer plantings with selection massale. Since 2001, organic farming methods have been followed at the farms, which means that the wines taste the characteristics typical of each origin. However, the wines are not certified.
All the grapes on the farm are picked by hand, and after removing the stems, the wines are allowed to cold macerate before the fermentation process begins with natural yeasts. The maceration is gentle, commercial yeasts, bacteria and enzymes are not used, and we are also careful with the new oak. The wines mature in oak barrels for 12-14 months. In village wines, the proportion of new oak is around 30%, in premier cru wines 40% and in grand cru wines 50%. The wines are mainly bottled unfiltered and the sulphite amounts are kept moderate. Taupenot-Merme wines combine elegance, richness and freshness, and thanks to the fine balance, the wines develop into a very multidimensional character with patient cellaring.