49,00€
Unit price / per
tax included
Moniulotteisen hedelmäinen ja paahteinen chardonnay.
Terroir, valmistustapa ja kypsytys: Viiniin käytettävät rypäleet kerätään käsin 1,3 hehtaarin tarha-alueelta Saint-Romainin kylästä, Combe Bazinin, En Gollot'n, La Perièren ja Le Marsainin palstoilta. Köynnökset on istutettu vuosina 1957, 2005 ja 2017. Rypäleet puristetaan kokonaisina terttuina ja mehu saa asettua 1-2 päivän ajan viileässä ennen käymistä. Viini käy terästankeissa pied de cuven avulla, minkä jälkeen viini kypsyy tammitynnyreissä noin 12 kuukauden ajan. Maksimissaan 20% tynnyreistä on uusia ja myös viinin malolaktinen käyminen tapahtuu niissä. Viiniä ei kirkasteta eikä suodateta.
Käyttö: Paistetun järvikuhan ja perunapyreen kera.
Kuvaus: Tyylikkäässä tuoksussa on kypsää sitruunaa, paahdettua pähkinää ja kermaisuutta. Kuiva maku on keskitäyteläinen, suunmyötäinen ja avoimen hedelmäinen, ja siitä voi löytää muun muassa aprikoosia ja omenaisuutta.
Lisätiedot
Tuottaja

Domaine Taupenot-Merme

Alue

Bourgogne

Maa

Ranska

Koko

0.75l
Ainesosat
100% Chardonnay
Vuosikerta

2021

Alkoholipitoisuus

13%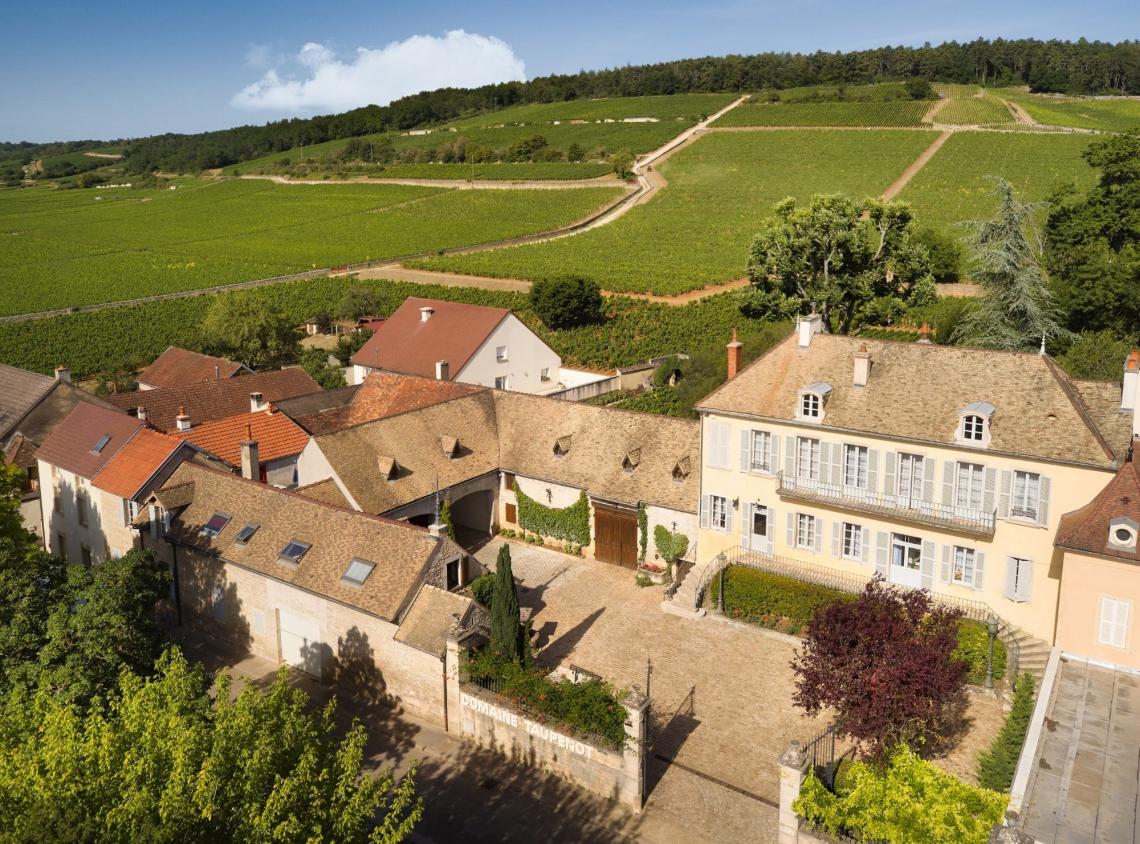 Domaine Taupenot-Merme
The Taupenot-Merme family farm, located in the village of Morey-Saint-Denis, is in extremely good hands with the sisters Romain and Virginie running their family farm in the ninth generation. The ancestors of the farm named after Denise Merme and Jean Taupenot, who got married in 1963, cultivated wine as early as the 17th century, although only in recent decades have the farm's wines become among the classics of the Côte d'Or and the treasures sought after by collectors.