99,00€
Unit price / per
tax included
Kerroksellinen kyläviini.
Terroir, valmistustapa ja kypsytys: Viiniin käytettävät rypäleet kerätään käsin 0,4 hehtaarin tarha-alueelta Morey-Saint-Denis'n kylästä, En Seuvreyn, Les Crais'n ja Les Pourroux'n palstoilta. Köynnökset on istutettu vuosina 1970 ja 1986. Rypäleiden rangat poistetaan ja murskatut rypäleet maseroituvat kylmässä 10 päivän ajan ennen käymistä. Viini käy spontaanisti terästankeissa, minkä jälkeen viini kypsyy tammitynnyreissä noin 12 kuukauden ajan. Maksimissaan 25% tynnyreistä on uusia. Viiniä ei kirkasteta eikä suodateta.
Käyttö: Ankkaconfit'n ja vihersalaatin kanssa.
Kuvaus: Tyylikkään punahedelmäisessä ja maanläheisessä tuoksussa on syvyyttä ja kerroksellisuutta. Keskitäyteläinen ja kuiva maku on hienojakoisten tanniinien ja tiiviin hedelmäisyyden täyttämä, ja tuntuva hapokkuus raikastaa kokonaisuutta tyylikkäästi.
Lisätiedot
Tuottaja

Domaine Taupenot-Merme

Alue

Bourgogne

Maa

Ranska

Koko

0.75l
Ainesosat
100% Pinot Noir
Vuosikerta

2021

Alkoholipitoisuus

13.5%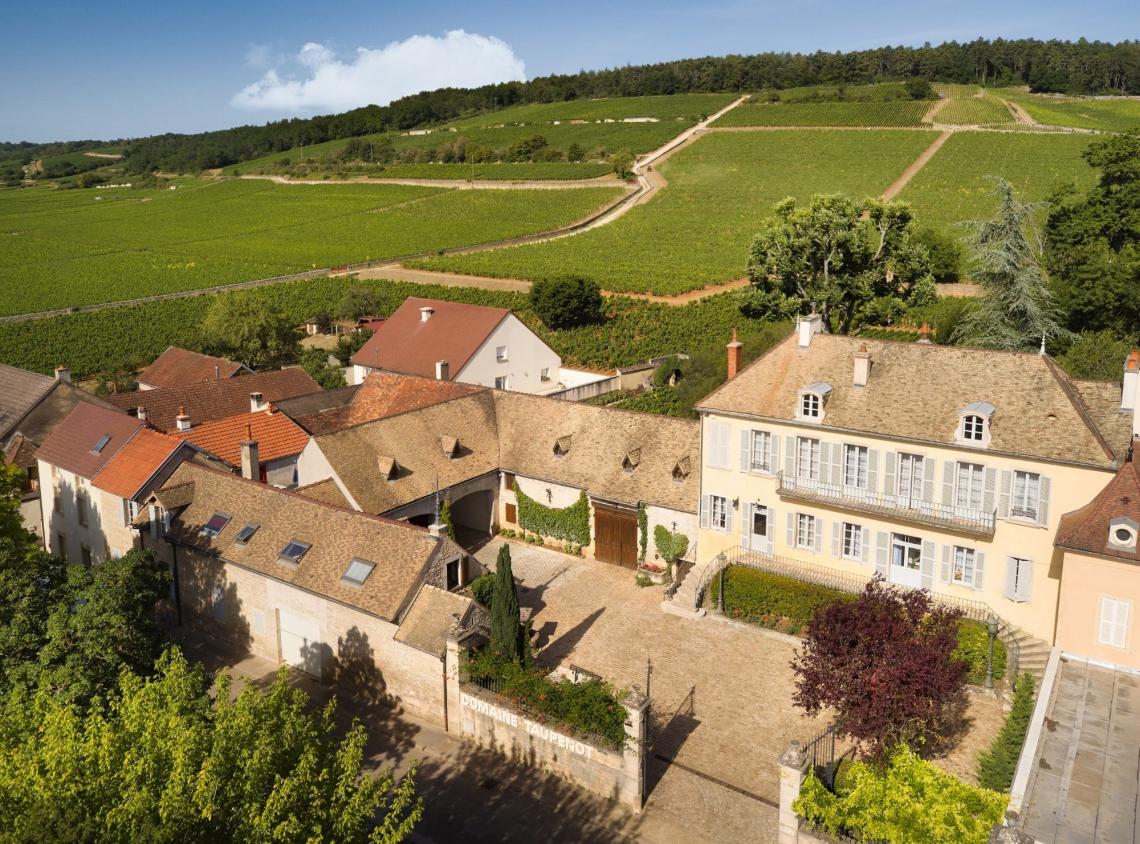 Domaine Taupenot-Merme
The Taupenot-Merme family farm, located in the village of Morey-Saint-Denis, is in extremely good hands with the sisters Romain and Virginie running their family farm in the ninth generation. The ancestors of the farm named after Denise Merme and Jean Taupenot, who got married in 1963, cultivated wine as early as the 17th century, although only in recent decades have the farm's wines become among the classics of the Côte d'Or and the treasures sought after by collectors.