8,50€
Unit price / per
tax included
Klaus Kremmerzin kuvittama, monin tavoin nautinnollinen Burgenlandin valkoviini.
Terroir, valmistustapa ja kypsytys: Rypäleet saadaan Burgenlandin alueelta, Neusiedlersee-järven molemmilta puolilta. Rypäleet viljellään luonnonmukaisin ja biodynaamisin menetelmin. Spontaani käyminen ja kypsyminen sakan päällä yhdessä tynnyrissä.
Käyttö: Yrttisten kalaruokien ja jyväisten salaattien kumppanina.
Kuvaus: Raikas ja eloisa tuoksu on täynnä nuorekasta sitruunaa ja omenaa. Kuiva maku on hedelmäinen, sakkakypsytyksen myötä suutuntuma leveähkö, ja kokonaisuus kermainen.
Lisätiedot
Tuottaja

Djuce

Alue

Burgenland

Maa

Itävalta

Koko

0.25l
Ainesosat
Welschriesling, Pinot Blanc, Grüner Veltliner
Vuosikerta

2022

Alkoholipitoisuus

12.5%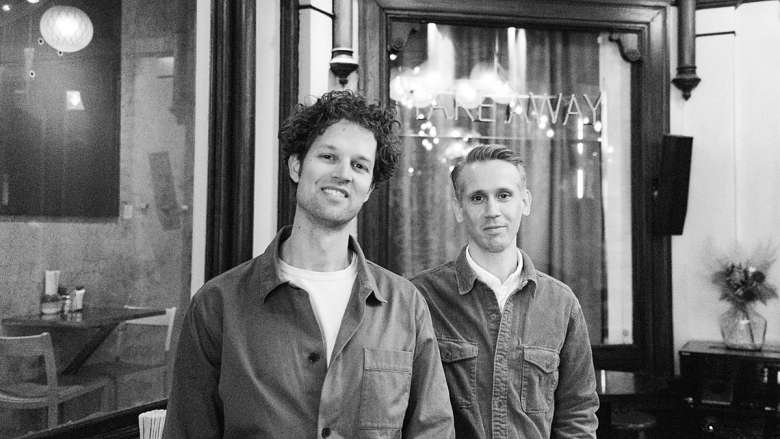 Djuce
Did you know that 95% of wines are enjoyed within a week of buying them and only 5% end up being aged longer? It is somewhat absurd that most of the world's wines are still packaged in glass bottles, the production of which requires a large amount of energy, the transportation of which causes a considerable amount of carbon dioxide emissions due to their weight, and the recycling of which is not particularly efficient. In addition to this, glass bottles break easily, and thus are not suitable for parties, nightclubs or nature tourism, for example.