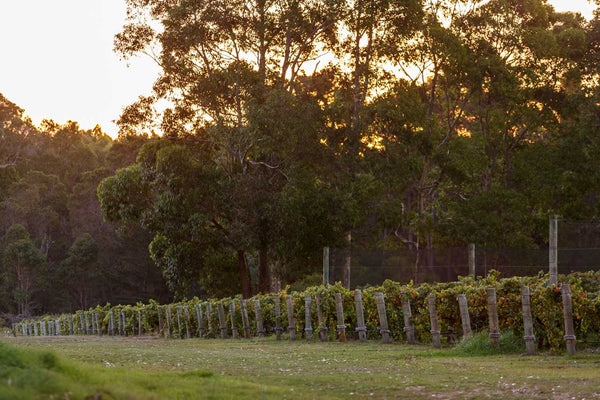 Xanadu
Located in Western Australia, Margaret River is a stunningly beautiful area. When you watch the sun set in the Indian Ocean and see bottlenose dolphins diving near the shoreline, you forget the everyday chores completely. In addition to the picturesque landscapes, Margaret River also produces memorable wines, as the warming sun and proximity to the ocean make the region's wines taste not only ripe and aromatic fruitiness, but also marine freshness.
Located just 4 kilometers from the center of Margaret River and the coast, Xanadu is one of the pioneers of wine growing in the region. Irish doctor John Lagan, who moved to the area with his wife Eithne in 1968, was inspired by the pioneer spirit of the area and founded his own winery in 1977 by planting his first vines. Forty years ago, Margaret River's potential as a world-class wine producing region was only a thought in the minds of a few winegrowers, but over the decades, anyone who has tasted Margaret River wines is guaranteed to be convinced that the first growers in the region had discovered a real treasure of the wine world.
Literary enthusiasts are familiar with the name Xanadu from Samuel Coleridge's idyllic hometown of Kubla Khan. As a lover of books, John Lagan also found similarities between Margaret River and Coleridge's utopian and mysterious city, and decided to name his winery after it. The garden areas enjoying Xanadu's maritime climate are sheltered by eucalyptus trees. Xanadu shelters are located in Wallcliffe and consist of three shelter areas. Lagan Estate is home to 17 hectares consisting of Cabernet Sauvignon, Semillon, Sauvignon Blanc, Chardonnay, Cabernet Franc and Merlot vines planted by John Lagan. Planted in 1989, the Stevens Road nursery is cultivated Chardonnay, Petit Verdot, Malbec, Merlot, Shiraz, Muscadelle, Graciano and Cabernet Sauvignon. The newest Boodjidup Estate, acquired in 1999, grows 23 hectares of Cabernet Sauvignon and 47 hectares of Sauvignon Blanc, Semillon and Shiraz. The creepers in the nurseries enjoy abundant rains and do particularly well in the rich soil of the area, reaching deep into the gravelly clay soil.
The Rathbone family, known for Mount Langi Ghiran and Yearing Station, bought the Xanadu winery from its founder in 2005. A new cellar built from local granite and gneiss and a restaurant were completed in the early 2000s, and Glenn Goodall, who has worked on the farm since 1999, became the chief winemaker. The wines of Goodall, Darren Rathbone, who has been by his side since 2006, and young generation winemaker Brendan Carr combine focused winemaking and carefully selected vineyard material. Spontaneous fermentation processes and the use of whole bunches contribute to the manifestation of the origin of the grapes in Xanadu's wines. Typically for the region, the Gingin clone of Chardonnay and the Houghton clone of Cabernet Sauvignon are grown in the orchards, and the clone choices are a good example of how quality is always a more significant factor in Xanadu's wines.
https://xanaduwines.com/