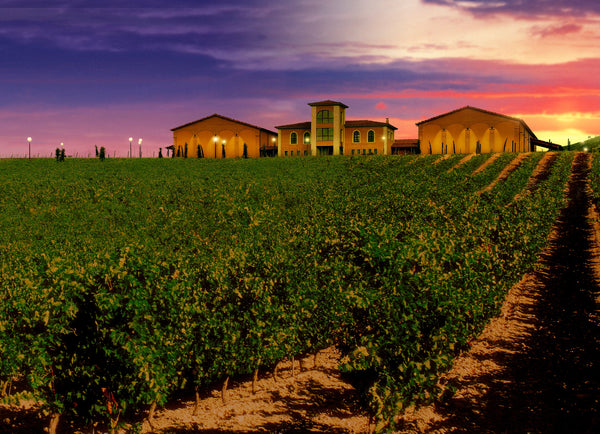 Trus
Earth, oak, grape and sun, i.e. tierra, roble, uva y sol. It encapsulates the philosophy of Bodegas Trus, a winery founded in Ribera del Duero in 1999. The winery's idea is to produce typical Ribera del Duero wines, but in a style that is fresher than usual and purely reflects its terroir. In Trusi's wines, Tinto Fino, or Tempranillo, brings out the climatic conditions of each year, and the measures modeled according to individual vineyards and their needs produce complex wines that can withstand years of maturation in the cellar.
Located in the small village of Piñel de Abajo, in the heart of Campo de Peñafiel, the winery was the beginning of the family business Palacios Vinos de Finca, which now also includes Nivarius and Proelio in Rioja. Located in the province of Valladolid, Trusi's shelter areas are located around the Ribera del Duero region, and can be found in Moradillo, Roa, Peñaranda and Baños de Valdearados. Like the other farms of Palacios Vinos de Finca, Trus also focuses on analyzing the micro-terroir of the orchards together with the Chilean soil consultant Pedro Parra. In Ribera del Duero, the high location of the vineyards in relation to sea level is the most important element for achieving a balanced structure and maturity of the grapes and the wines made from them. At Trusi's orchards, we look to the future, and due to global warming, many orchards are currently located at the extreme limits, where the grapes are just barely able to ripen. The intensity of the sun's rays on the slopes ensures that the grapes have plenty of fruitiness.
The farm owns 140 hectares of paddocks, as well as 40 hectares of individual paddocks, which are nurtured by the farm's contract farmers. The planting density of the nurseries is about 3300 vines per hectare. The grapes are selected already in the orchards when they are collected, but also when they arrive at the winery, each Terttu is inspected. After removing the stems, the wines are slowly aged in 25,000-liter French vats for 10-15 days, with gentle maceration lasting a long time. The fermentation temperature is kept at around 25°C to preserve the natural fruitiness and freshness of the grapes. The wines are matured in new French oak barrels and are not filtered before bottling.
The farm's annual production is around 1,000,000 bottles.
https://palaciosvinosdefinca.com/