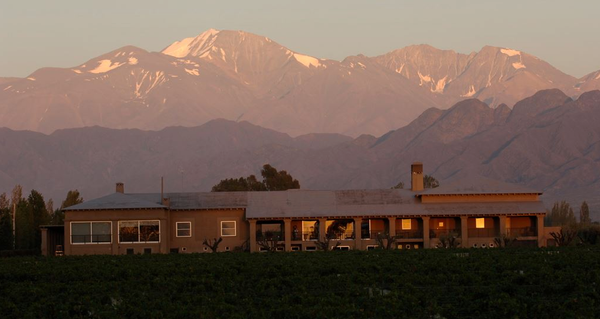 Tomero
Tomero is the estate of Argentinian Carlos Pulenta in the Uco Valley, Mendoza's quality wine region. More than 30 years ago, Pulenta and his family found uncultivated land in the Uco valley and noticed that the soil in the area would be ideal for growing vines. The influence of the Andes mountains, the grown vines and the location of the vineyards a kilometer above sea level create excellent conditions for winemaking.
The nurseries are located in a dry climate zone, even by Argentine standards. When the ice on the upper slopes of the Andes mountains melts, however, it provides the crops with the water they need. The farm is named after a traditional profession whose job it is to regulate and regulate water intake from mountain streams.
Tomero has 400 hectares of vineyards where, in addition to Malbec, the national grape of Argentina, Cabernet, Merlot, Chardonnay, Sauvignon blanc, Torrontes and Sémillon are grown. The wines are each made from one grape variety, no mixtures are used. Harvesting is done manually.
Tila's Malbec Reserva 2005 won the world's best Malbec award in the Malbec al Mundo competition.
Come and join us in creating a better wine culture
We at Viinitie believe that Finland is ready for a better wine culture. People are thirsty for quality, responsibility and stories in more and more glasses. That's why we want to be even more torchbearers of this cultural change and make better wines available to everyone.
Join the Viinitie Grand Crew community and you are involved in making a better wine culture.
Powered by Shopify © 2023, Viinitie Oy