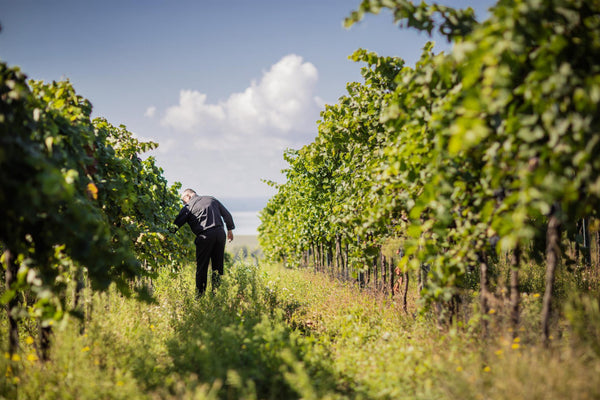 Sziget
Since its founding in 1991, Sektkellerei Szigeti has produced numerous international awards, sparkling wines made using the traditional method. The founder's brothers Peter Szigeti and the estate's cellar master Norbert Szigeti spend many hours in their vineyards to enable the production of sparkling wines that express their variety as well as possible. The Burgenland region, which enjoys the Pannonian climate, is suitable for ripening the varieties to their full aromatic potential, which is conveyed in the estate's wines as abundant fruitiness.
Sziget's grapes are obtained from contract growers whose vineyard areas cover a total of approximately 100 hectares. The grapes are picked by hand from the orchards, after which their stems are gently removed before pressing. Only the most refined two-thirds of the juice is used to make the farm's sparkling wines. The juice is allowed to settle overnight in cooled tanks, after which alcoholic fermentation begins slowly. After the first fermentation, the wines are allowed to settle again before bottling and the second fermentation, which takes place in the farm's cool cellars. The wines are allowed to mature on the lees for a long time, during which they develop pleasantly toasty and autolytic aromas.
The farm's annual production is around 750,000 bottles.
https://www.szigeti.at/