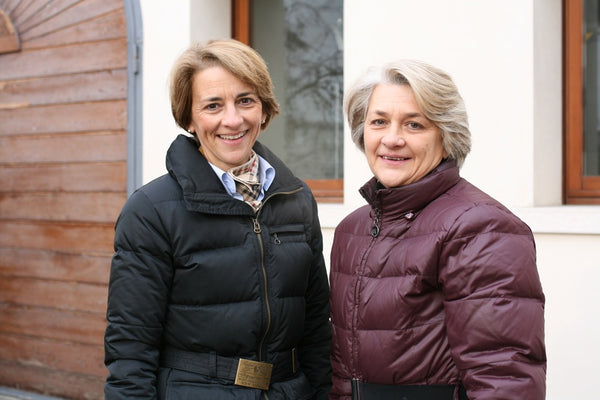 Sorelle Bronca
The Sorelle Bronca, or Broncan Siskosten, winery produces quality sparkling wines using organic methods in the Valdobbiadene and Treviso regions, Veneto. The 25-hectare family farm is run by the sisters Antonella and Ersiliana Bronca together with Antonella's husband Piero and Ersiliana's oenologist daughter Elisa. The farm's production focuses on Valdobbiadene DOCG sparkling wines, but the Broncats also produce small amounts of red wine and DOC prosecco.
Sorelle Bronca produces all its wines using organic methods. Special attention is paid to the preservation of natural diversity: only composted grass is used as fertilizer, various undergrowths flourish between the rows of vines, and varieties that compete with the vines for the same nutrients grow in the immediate vicinity of the plots. Irrigation systems are not used in the shelters and the same attitude stripped of extra measures continues in the basements as well. The wines ferment spontaneously and the result is clear and fruity elegant sparkling drinks. The entire production is SQNPI certified.
The house's annual production is around 350,000 bottles.
https://www.sorellebronca.com/en/
Come and join us in creating a better wine culture
We at Viinitie believe that Finland is ready for a better wine culture. People are thirsty for quality, responsibility and stories in more and more glasses. That's why we want to be even more torchbearers of this cultural change and make better wines available to everyone.
Join the Viinitie Grand Crew community and you are involved in making a better wine culture.
Powered by Shopify © 2023, Viinitie Oy