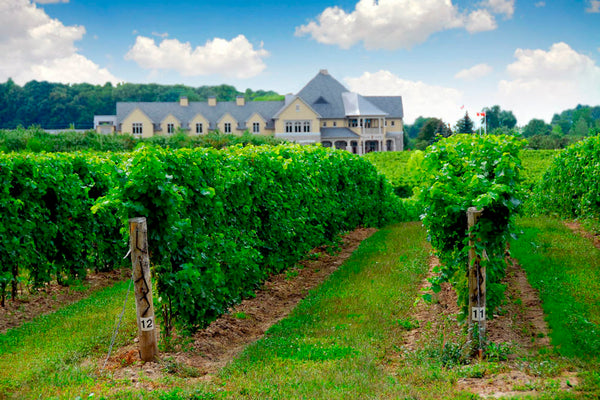 Sobrero
The story of the Sobrero family begins in the 1940s, when Francesco, the grandfather of the current family representatives, laid the foundation for the family's success story. In the 1960s, the ownership of the farm was taken over by the brothers Settimo and Pier Franco and later, at the beginning of the 2000s, by Fracesco's grandson Flavio. Although Sobrero's style of making wine has become more youthful as new generations take the reins, the traditions created by grandfather Francesco have still been cherished. Sobrero's current style could therefore be described as a seamless combination of modern and old Barolo style.
The estate of the Sobrero family is located in Castiglione Falletto, in Piedmont, Italy, in the heart of the Barolo region. The hallmark of Castiglione Falletto is the magnificent castle, surrounded by one of the most desirable Nebbiolo vineyards. The famous Barolo castle is only a couple of minutes away. The family owns 16 hectares, 13 of which are located in Castiglione Falletto, producing very high quality Barolo, Barbera and Dolcetto. 3 hectares are located in Canelli, where white wine varieties such as Moscato are cultivated, which do well there.
The sanctuaries are located in a unique and rich soil consisting of yellowish-reddish sand and mineral-rich clay, left behind by seawater that surged in the area tens of millions of years ago. Six quality orchards, Villero, Pernanno, Ornato, Piantà, Valentino and Parussi, each produce a recognizable and unique world of aromas and flavors in the wines.
The red wines mature in 1000-5000 liter Slavonian and French oak barrels. The wines ferment and mature in temperature-controlled cellars, which guarantees the freshness and uniformity of the wines.
The farm's annual production is around 90,000 bottles.
https://sobrerofrancesco.it/?lang=en
Tule mukaan luomaan parempaa viinikulttuuria
Me Viinitiellä uskomme, että Suomi on valmis parempaan viini- kulttuuriin. Ihmiset janoavat laatua, vastuullisuutta ja tarinoita yhä useammassa lasissa. Siksi haluamme olla entistäkin enemmän tämän kulttuurimuutoksen soihdunkantajia ja tuoda paremmat viinit kaikkien saataville.
Liity Viinitien Grand Crew -yhteisöön ja olet mukana tekemässä parempaa viinikulttuuria.
Powered by Shopify © 2023, Viinitie Oy