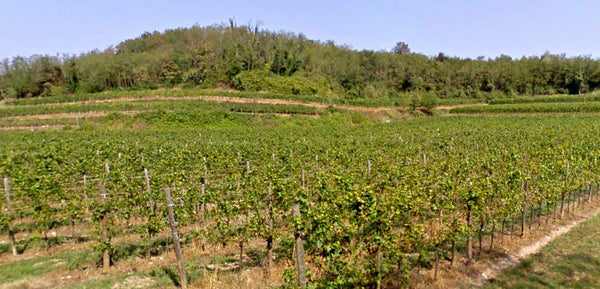 Scholars
Founded by Marco Scolaris, Scolaris was one of the first commercial wineries in the Friuli-Venezia Giulia region. Marco's grandfather Giovanni founded the winery in 1924 and transported the wines he sold to his customers in a horse-drawn cart. In addition to tradition, the farm relies on modern technology. The experience of generations is combined with the latest technology in pursuit of the highest possible quality.
The vineyards of Scolaris are located in Collio, Friuli-Venezia Giulia, where the wines are known for their quality and freshness. Scolaris produces wines under both the DOC Collio quality classification and the IGT Friuli-Venezia. Wines from the Slovenian border are made with passion and respect for nature. The goal of the decisions made in the cellar is to make the wines taste as pure as possible of their origin.
The nearby mountains protect the Scolaris farms from the cold northern winds, while the proximity of the Adriatic Sea guarantees a warm microclimate. The soil is mainly sandstone and clay.
Come and join us in creating a better wine culture
We at Viinitie believe that Finland is ready for a better wine culture. People are thirsty for quality, responsibility and stories in more and more glasses. That's why we want to be even more torchbearers of this cultural change and make better wines available to everyone.
Join the Viinitie Grand Crew community and you are involved in making a better wine culture.
Powered by Shopify © 2023, Viinitie Oy