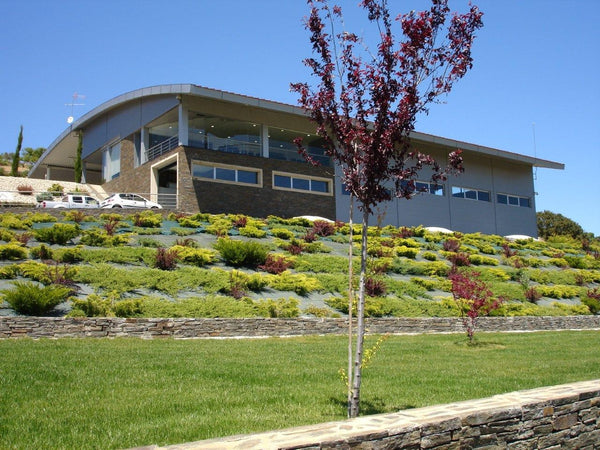 Quinta Vale d'Aldeia
Quinta Vale d'Aldeia, located in the heart of the Douro Superiore in the Meda region, is a relatively new winery, with the first vines planted in 2004. Before planting, the conditions of each vine were precisely determined in terms of soil, amount of sunlight and altitude, whereby each grape variety was planted in the best suited locations. The winemaking facilities were also built in 2009 in accordance with new technology, enabling the natural progression of the winemaking process. While the grapes are received in a part of the winery located on the ground level, the farm's red wines are made in a space below the floor, which also enables optimal storage of the final wines. The estate's white wines are made two floors below the ground in cooler conditions, and the wines aged in oak barrels enjoy a long maturation time. Precise selections and fundamental preparations have made Quinta Vale d'Aldeia one of the leading estates in the Douro Superiore in a short time.
Of the farm's 110 hectares, 80 hectares are dedicated to vines and the rest to olive trees. The barns are typically located on steep slopes at an altitude of 380-600 meters. White grapes grow higher than red grapes, so that the balance between their acidity and alcohol content can be optimized. The wines produced are also more aromatic and fresher. Since the red varieties require a longer ripening time, they are also planted in warmer gardens and lower parts of the slopes. There are numerous local grape varieties such as Touriga Nacional, Touriga Franca, Tinta Roriz, Tinto Cão, Tinta Amarela, Sousão, Viosinho, Rabigato, Gouveio, Alvarinho and Verdelho da Madeira.
The farm's average annual production is around 250,000 bottles.
https://www.quintavaledaldeia.com/en/