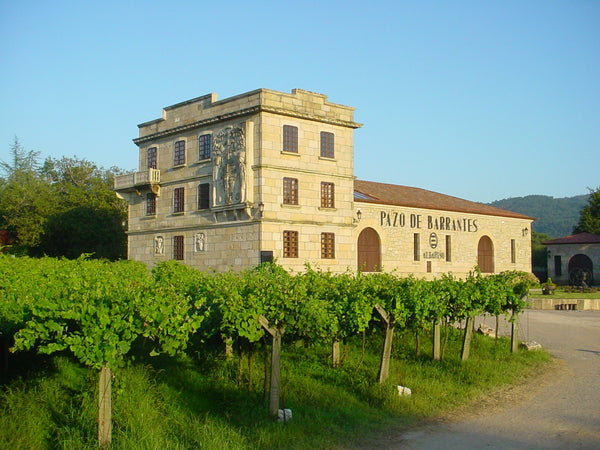 Pazo de Barrantes
Pazo de Barrantes is an old country estate that has been owned by the Marqués de Murrieta 's Cebrián-Sagarriga family for centuries, ever since the establishment of the estate in 1511. However, the farm's first wines were produced only after the replanting of the orchards in 1982 and the renewal of the vines in 1991.
Although he has been piloting Murrieta since 1996 Vicente Dalmau Cebrián-Sagarriga was born in Madrid, he spent all his childhood summers in Galicia on his family's farm. After studying economics and business law abroad, Vicente returned to his family business and took responsibility for the export market of farms located in Rioja and Rías Baixas. After losing his father at a young age, he took on a huge responsibility and took over the management of both Marqués de Murrieta estates.
Pazo de Barrantes is located in Rías Baixas, in the Salnes Valley, just a few kilometers from the Atlantic Ocean. There are 12 hectares of Albariño vines growing in the orchards, all growing in the traditional Parral style high above the ground. The soil of the shelter areas, which are divided into 8 different sub-areas, mainly consists of sand and is very acidic. The region's unique microclimate and tireless work on the farm's rows of vines produce wine whose grapes are of incredible quality year after year. Time is also respected in winemaking, and the white wine of Pazo de Barrantes is apt to prove how white wines can also have a very long aging potential. Marqués de Murrieta's award-winning winemaker María Vargas is also responsible for Pazo de Barrantes' wines.
The estate produces two different wines, which are produced each year a total of about 100,000 bottles.
https://marquesdemurrieta.com/en/pages/pazo-de-barrantes