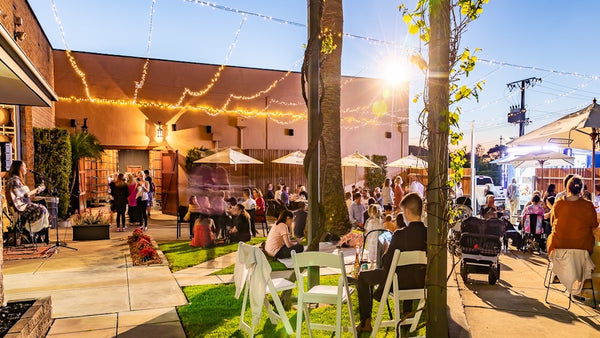 Patritti
The city of Adelaide is known as the cradle of South Australian food culture. For hedonists, the city offers more interesting restaurants, wine bars and cafes than the other, and for culture-hungry people there is guaranteed to be plenty to do. Many people may not know that Adelaide is also home to Patritti's urban winery, which began in 1926 as an innovation by Giovanni Patritti. Today, it is also the only urban, family-owned farm in the city. In the facilities located in Dover Gardens, everything happens from the fermentation of the wine to its bottling and packaging.
In 1925, Giovanni Patritti was one of the first Italian immigrants to arrive in South Australia. The original intention of this 25-year-old gentleman was to travel to America to meet his sister, but fate had decided otherwise and Giovanni's ship landed in the port of Adelaide. Although Giovanni didn't know a word of English, he anglicized his name to John and ended up selling ice cream at the gate of Adelaide's beautiful Botanic Gardens. A year later, he rented vineyards already south of the city of Adelaide and started making wine for people like him for New Australian immigrants. For decades, the operation of the farm developed, with the farm focusing on the production of dry red table wines and fortified wines until the 1960s.
A new takeover of territory on the farm was experienced in the 1970s, when, in a pioneering spirit, Patritti released its first naturally non-alcoholic grape juices. Thus, 50 years later, following the trend of low-alcohol and alcohol-free wines, it can be said that Patritti knew how to predict future demand very successfully. In the 21st century, the focus of Patritti's production has been premium wines and unique wines made from exceptional and less frequently used varieties, such as the 100% Saperavi in our selection.
After the urbanization of Adelaide from the 1950s onwards, Patritti started acquiring vineyards from the nearby McLaren Vale area, which spreads to the south of the city. In Blewitt Springs, the farm mainly has 11 hectares of old Shiraz, Cabernet Sauvignon and Mataro vines, and in the Tatachilla area 15.5 hectares of groves consisting of Grenache, Shiraz and Cabernet Sauvignon. There are still 1.4 hectares of urban vineyards, and these plots growing Grenache and Shiraz vines are among the oldest urban vineyards in the world.
https://patritti.com.au/