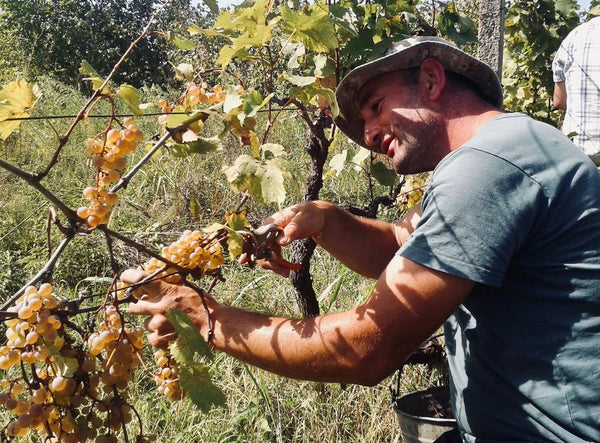 Boatman
Although Koba Kvatchrelishvili founded the Naotari winery together with his sons Rezo and Alex only in 2012, the family has been making wines using traditional kvevres for a long time. Located in the town of Kvareli, in the eastern part of Georgia, the family-owned 3-hectare vineyards cultivate the white varieties Kisi, Khikhvi and Rkatsiteli, as well as the red Saperavi. The shelters are mainly located on gravelly, fast-drying soil north of Chikaani village, where the climate is humid and warm.
Koba's entire wine philosophy relies on grapes, and throughout the year, the orchards are worked with methods that respect nature and tirelessly, so that at the time of harvest, the grapes are as vigorous and healthy as possible. In this way, winemaking can be kept simple and extremely authentic, and there is no need to add anything extra to the wines. When it comes to using grapes to make wine, Koba sees himself as a guide rather than an interloper. The wines are allowed to ferment with time, and they are bottled without filtering.
The farm's total production is only about 5,000 bottles per year.
Come and join us in creating a better wine culture
We at Viinitie believe that Finland is ready for a better wine culture. People are thirsty for quality, responsibility and stories in more and more glasses. That's why we want to be even more torchbearers of this cultural change and make better wines available to everyone.
Join the Viinitie Grand Crew community and you are involved in making a better wine culture.
Powered by Shopify © 2023, Viinitie Oy