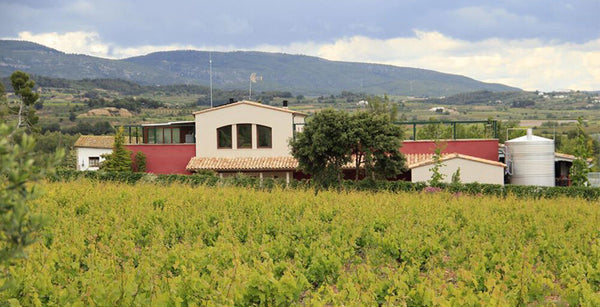 Mas Bertran
Mas Bertrani's small sparkling wine farm was founded by sisters Eva and Santi Ventura in 2005. Until 2011, they made their wines in a garage and in the premises of other sparkling wine producers, such as Casa Baladas, until their own winery was built in the village of Sant Martí Sarroca in Penedès. The vines used by the sisters for their sparkling wines are 40-50 years old, the production focuses on the classic cava grapes, Xarel, Macabeo and Parellada, and some of the orchards are managed with organic methods. The siblings trust nature's diversity and try to interfere with nature's own activities as little as possible.
The grapes ferment in old ceramic tanks. In winemaking, everything is done by hand, from shaking the bottles after lees maturation to attaching the capsules. Annual sparkling wine production is around 40,000 bottles. Franck Massard's Epicure Wines has supported the sisters so that their quality wines have reached beyond Catalonia, to the international wine market and also to us here in Finland.
https://masbertran.com/
Come and join us in creating a better wine culture
We at Viinitie believe that Finland is ready for a better wine culture. People are thirsty for quality, responsibility and stories in more and more glasses. That's why we want to be even more torchbearers of this cultural change and make better wines available to everyone.
Join the Viinitie Grand Crew community and you are involved in making a better wine culture.
Powered by Shopify © 2023, Viinitie Oy