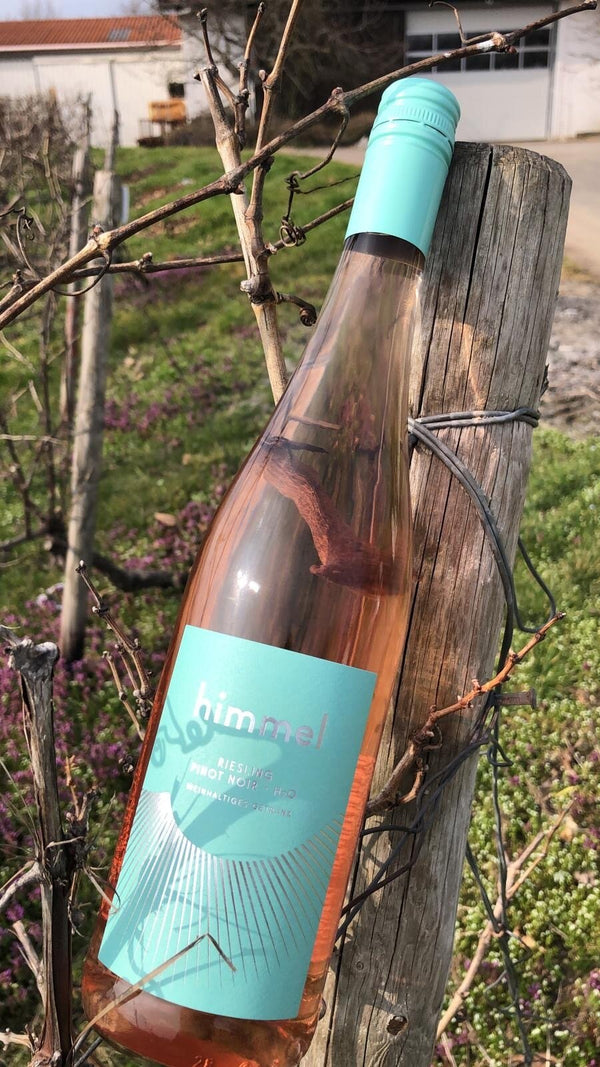 Himmel
The summer of 2020 brought something new to the wine market, which combined two of the most significant trends in the wine world: rosé wine and Riesling. We decided to jump on the bandwagon and created a wine that combines our favorite varieties Riesling and Pinot Noir in the right proportion. We ended up giving the wine the name Himmel, which best describes it - after all, the wine is heavenly good!

The project did not go smoothly, because according to European wine legislation, mixing white and red wine into rosé is only allowed in the Champagne region. So a marginal touch of water must be added to Riesling and Pinor Noir and it must be called a wine drink. In Himmel's work, we were amused by the fact that mixing wines, spices and honey from different regions with fermented grape juice to create new pleasures has nevertheless been part of the European wine tradition since ancient times!
With the popularity of Himmel Pink Riesling, we wanted to expand the offering of heavenly good wines, and in the summer of 2022 the product family expanded with Riesling Feinherb. In the wines of the Himmel wine family, only one stands out above the rest: the heavenly delicious taste. Riesling plays the main role in Himmel wines, where mouth-watering acidity meets delicious aromaticity and sweetness.
Straw hats on, a chilled bottle and a bunch of friends under your arm, and nothing but a rock to admire the sky colored by the sunset. Absolutely heavenly!