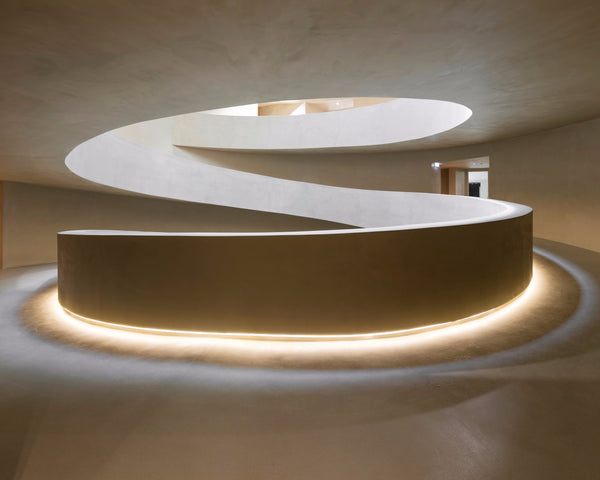 Herdade do Freixo
Herdade do Freixo, a winery founded in 2011, is located in the northeastern Alentejo, Redondo, in the village of Freixo. The area is located near the old Roman city of Evora and is at the same latitude as Lisbon, although a 2-hour drive inland. The farm's nurseries are located approximately 450 meters above sea level, which guarantees varying temperatures and thus diverse growing conditions for the vines. The soil has been shaped over time from the broken rock mass.
In addition to high-quality wine production, Herdade do Freixo's goal is to contribute to the preservation of the local countryside and landscape. Partly because of this, the farm decided to build a unique and innovative winery, which is located completely underground, adapting almost imperceptibly to the rest of the landscape without disturbing the natural ecosystem of the place. As the only fully underground winery in Europe, the winery's winemaking facilities extend up to 20 meters below the ground. It goes without saying that gravity is used in winemaking and the temperatures are naturally constant despite the cycle of the year. The spiral ramp at the winery is nicknamed "Guggenheim Winery" because of its uniqueness. In 2018, the Freixo winery was awarded "Building of the Year" in ArchDaily's annual architecture competition.
On the 300 hectares of Herdade do Freixo, 23 hectares of reds and 12 hectares of whites are cultivated varieties. Cabernet Sauvignon, Touriga Nacional, Alicante Bouschet, Petit Verdot, Syrah, Arinto, Alvarinho, Sauvignon Blanc, Chardonnay than Riesling. Carefully selected grape varieties and used clones, carefully planted vineyards, winemaking methods decided according to the grapes produced, and long maturation at a constant temperature underground have created wines with plenty of concentration and depth, but at the same time freshness and aging potential. A couple of years ago, part of the farm's orchards began to be modified for organic viticulture, and the remaining orchards follow the cultivation principles of the Lutte raisonné.
The farm's total annual production is around 226,000 bottles.
https://www.herdadedofreixo.com/
Tule mukaan luomaan parempaa viinikulttuuria
Me Viinitiellä uskomme, että Suomi on valmis parempaan viini- kulttuuriin. Ihmiset janoavat laatua, vastuullisuutta ja tarinoita yhä useammassa lasissa. Siksi haluamme olla entistäkin enemmän tämän kulttuurimuutoksen soihdunkantajia ja tuoda paremmat viinit kaikkien saataville.
Liity Viinitien Grand Crew -yhteisöön ja olet mukana tekemässä parempaa viinikulttuuria.
Powered by Shopify © 2023, Viinitie Oy