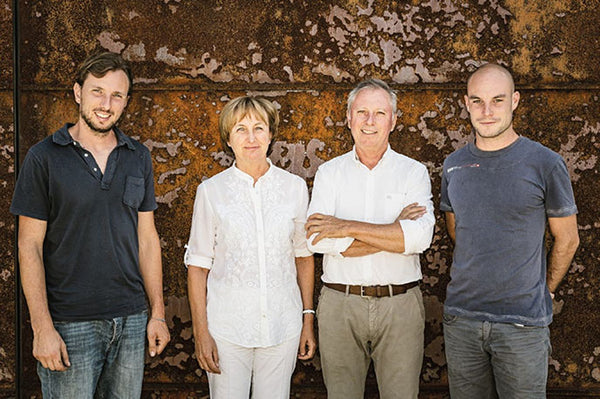 Giovanni Almondo
Giovanni Almondo is a family-owned winery in Piedmont, Italy. Giovanni Almondo and his family are responsible for the production and operation of the small farm. For centuries, several generations of the Almondo family have lived in the Montà region, which is now the center of production of the white Arneis variety in Piedmont.
Almondo's plots are located in Roero, in the bed of the Tanaro river, at an altitude of about 280-350 meters above sea level. The soil in the area is mostly sandy, calcareous material. The soil is rich in fossils and minerals, which are excellent for growing white Arneis and light and fruity red wines. Richer and denser red wines come from plots with more water-binding clay in the soil. The grapes grow on average 20-30-year-old vines, however, the oldest Burigot plots are up to 45 years old.
Production at the Almondo winery began in 1981 when the farm produced 1,500 bottles of wine. Winemaker Domenico Almondo's mission is to produce quality wines that express their terroir from the typical grapes of the Roero region, Arneis, Brachetto, Nebbiolo and Barbera. One of the producer's goals is to increase the recognition and appreciation of the Roero region through its wines.

Traditions are respected, but they balance appropriately with modern winemaking. The farm's production focuses on the white Arneis grape. In addition to the winemaker Domenico himself, the staff of the Almondo winery includes his wife Antonella, son Federico who has graduated as an oenologist, his older brother Stefano and Domenico's farmer parents.
The farm's annual production is around 90,000 bottles.
https://giovannialmondo.com/en/