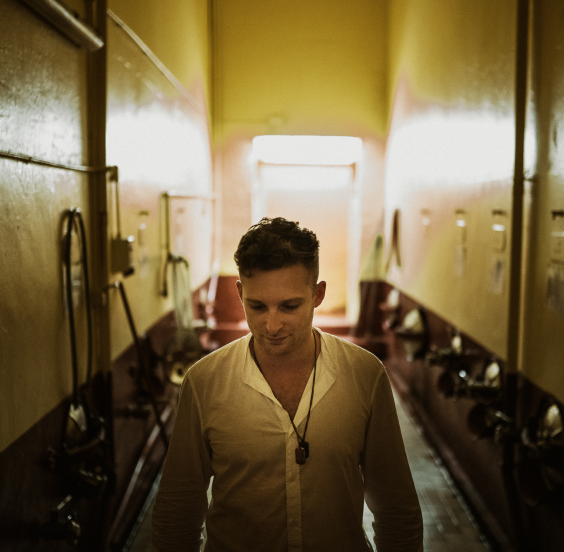 Idi di Marzo
Idi di Marzo is the wine project of the Famiglia de Cerchio family farm in Abruzzo. The De Cerchio family winery was born more than a century ago, when Vincenzo Cerchio headed to Naples to make a deal for 20 hectares of land in Abruzzo. After the deal was confirmed, Vincenzo planted the first Montepulciano and Trebbiano vines in the area and began to take care of their vitality. Everything went well until World War II, when hostilities swept through the region, destroying the land and leaving the De Cerchio family penniless. Vincenzo's son-in-law Laurentino De Cerchio fought in the war on the side of the Italian army, but after becoming a prisoner of war he was transferred first to Germany and later to Poland. Only after the end of the war, Laurentino returned to Abruzzo in 1947, putting all his efforts into rebuilding the family farm. Laurentino replanted the family's vineyards and began to build the first cellar on the farm. In 1961, the first wine of the family's new era was bottled, which is where the farm's current reputation began to flourish.
Over the following decades, Laurentino began to buy more land and plant vines in different regions of southern Italy. His idea was to improve the awareness of the country's native varieties and show the rest of the world their ability to produce unique wines. Fortunately for wine lovers, the farm has been successful with other southern Italian wine producers, and today even better wines from local varieties pour into our glasses.
Currently, the manager of the family farm is the representative of the fourth generation, Federico De Cerchio, who, like his predecessors, has increased the farm's orchard area and production volumes. The estate also has its strengths in responsible wine production, and strives to enable employment in agriculture in order to compete against excessive urbanization. Federico loves his own birthplace and also wants to help other residents of the region find employment near his birthplace. The farm trains young winemakers on its farm to encourage them to stay in the area, hoping to keep the area vibrant and interesting in the future as well.
The Idi di Marzo wine series honors grandfather Vincenzo's love for the Abruzzo region, which wakes up from its hibernation every year in March. In organically managed nurseries, the vitality lasts all year round and also enables working in the cellar without added yeast strains.
https://famigliadecerchio.it/en/idi-di-marzo/