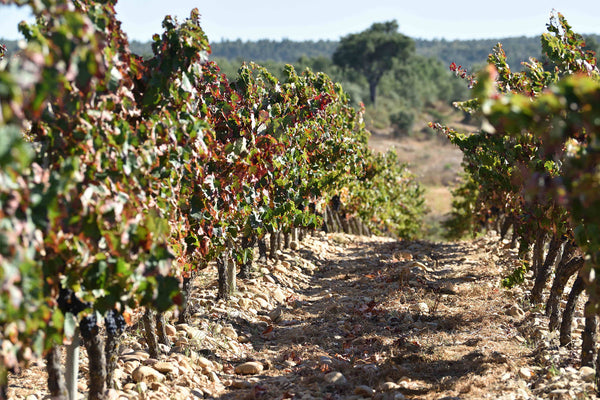 Falua
The Tejo area can be thought of as dividing Portugal into a rainy and milder north and a drier and hotter south. The river of the same name that crosses the Tagus divides the area into three different sub-regions, the one on the right side of the river to the limestone Bairro, the fertile Campo / Lezíria on the left side of the river, and the western sandy, stony and dry Charneca. Founded in 1994, Falua's shelters are mainly located in Charneca, but some shelters can also be found in the Campo area.
Twenty years after its establishment, in 2017 VITAS Portugal, part of the Roullier Group, took over the Falua farm, and today the farm is known as one of the reference producers in its region. Falua is also committed to operating with the principles of ecological, economic and social responsibility. The use of solar panels, which started in 2012, has made it possible to significantly reduce the farm's carbon footprint, and 30% of the farm's energy needs are currently produced with solar energy.
Falua's winemaking facilities are very modernized and next to the steel tanks there are a large number of oak barrels of different sizes. The wines of the Conde Vimioso and Tagus Creek series in our selection skillfully combine both the region's own traditional varieties and more modern international grapes. The production of Tagus Creek wines was consulted by renowned winemaker Sam Harrop MW. Falua has its own nurseries totaling 120 hectares of nurseries, in addition to which they manage another 160 hectares of vines.
The farm's total annual production is about 5 million bottles.
https://www.falua.pt/en/