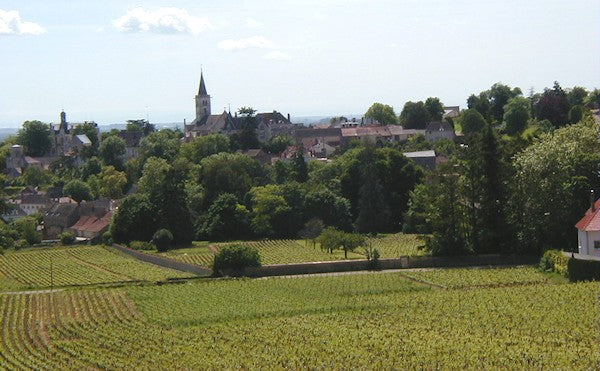 Domaine Jaeger-Defaix
Henri Niepce's name is known everywhere in the village of Rully in Côte Chalonnaise. In the 1930s, largely thanks to Henri, Rully received its own AOC designation of origin, and since then, decade after decade, it has grown its reputation as the birthplace of high-quality wines. In October 2002, Hélène Jaeger-Defaix took over the Rully Premier Cru plot of Mont Palais from her great-aunt Henriette Niepce, and a year later in November also the Préaux Premier Cru plot, known for its red grapes. Since 2005, Hélène and her husband Didier have taken care of all of the farm's 6.5 sheltered hectares located in the village of Rully.
Of Rully's 330 hectares, 2/3 are dedicated to white grapes and 1/3 to red grapes. 100 hectares of the village's orchards are classified as Premier Cru. Jaeger-Defax's nurseries have been cultivated with organic methods since 2009. The certificate for grapes and wines was obtained in 2012. The soil of the orchards is plowed to increase its vitality, but being careful not to increase their erosion. All the grapes are picked by hand, because the order of the vineyards and the age of the vines make mechanical harvesting impossible. The grapes are also vinified by Bernard Defaix in Chablis, which is why the bunches must be kept whole and treated with care. The wines are fermented in oak barrels, where malolactic fermentation and maturation also take place on the lees. The wines mature for a year, and depending on the vintage, the lees in the barrels are mixed to increase the richness of the wines.
For red wines, the grapes are carefully selected and all grapes are separated from their stems. Cold maceration for a few days is followed by fermentation, during which the maceration is aided by lapping the juice from the bottom of the tank over the grape pulp. The wines are aged in oak barrels for 12 months, and Premier Cru wines are partly aged in new barrels. The wines are bottled 18 months after the harvest, lightly filtered.
The farm's annual production is around 35,000 bottles.
https://www.jaeger-defaix.com/en/rully-le-domaine