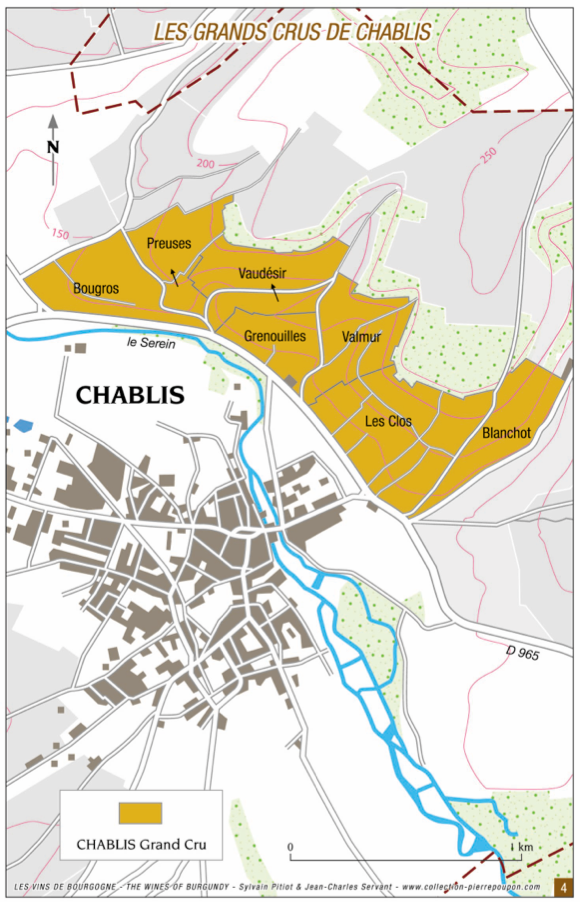 Domaine Guy Robin
Domaine Guy Robin et Fils is a traditional family estate whose history as a Chablis wine producer dates back to 1845. Its remarkable 20 hectares of orchards surround the village of Chablis on steep south-east facing slopes and thus benefit from maximum sunshine. The farm is special because up to 80% of its vines are old, thanks to Marie-Ange's father, who planted numerous nurseries in the area in the 1950s and 1960s. Therefore, the farm has a huge number of valuable plots in both Premier and Grand Cru nurseries.
Guy Robin's vineyards are located on the most prestigious plots of Chablis: Grand Crus come from the vineyards of Bougros, Valmur, Blanchot, Les Clos and Vaudésir. Premier Crut, on the other hand, from the farms of Montmains, Mont de Milieu, Montée de Tonnerre, Vaillons and Butteaux. Three employees work in the stables all year round, and in the future we will try to use horse power in the stables as much as possible. Thanks to the diversity of the vineyards, Domaine Guy Robin's Chablis offer a wide range of wines from the region and by limiting the use of chemicals, the wines increasingly express their origin.
Since 2007, Marie-Ange Robin, the fourth generation, has been at the helm of the farm, whose organic and low-intervention style has garnered widespread praise and awards. Marie-Ange used to work as an art dealer in Paris, but returned to her homestead and now spends her time in the basement instead of galleries. The farm's winemaking is very traditional, and after Marie-Ange's father passed away in 2015, there is also a consulting oenologist to help her in the cellars. Depending on the vineyard and vintage, the grapes are picked by machine and by hand, and as a rule quite late. With mechanized harvesting, harvesting is faster, because if done by hand it would take 40 people up to three weeks. The wines ferment without added yeasts and mature mainly in very old oak barrels on lees. Premier and Grand Cru wines are aged with 10% new oak. The wines are not clarified and sulfur dioxide is only added when the grapes are pressed and bottled.
The farm's annual production varies between 40-60,000 bottles, depending on the vintage.
http://www.domaineguyrobin.com/