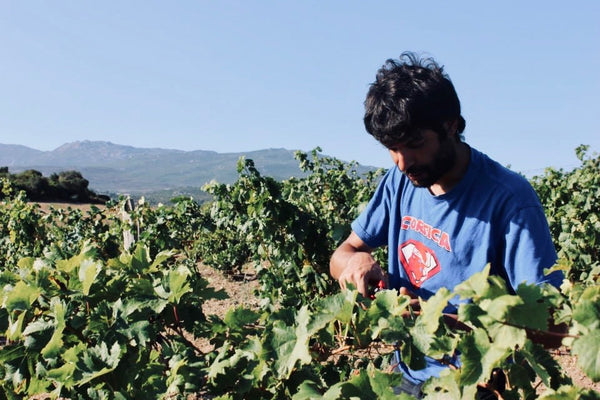 Domaine Giacometti
The Agriates desert is located in the historic wine-growing region of Casta in the north of the island of Corsica, west of the town of Patrimonio. There is almost nothing in the area other than one road and rough, dry and empty land. If you want to go to the area, you should take a four-wheel drive SUV. Casta's climate is Mediterranean, and the proximity of the sea brings sodium and chloride to the nurseries. The hot and dry Libecciu wind blowing from the Italian coast is a daily phenomenon in the area, thanks to which organic production in the orchards is possible. While the soil in the Patrimonio area is mainly limestone and clay, in Casta the soil is granite, which makes the wines of the area elegant and refined.
Domaine Giacometti began when Laurent Giacometti moved to the area in 1987, and together with his son Christian acquired orchards that had already been planted in 1966. Ten years later, the viticulture and production was completely transferred to Christian's shoulders, while his wife took care of the production administration. Since 2006, the farm's production has increasingly been transferred to the couple's daughter Sarah, and two years later her brother Simon also joined her.
The 35-hectare vineyards cultivate Nielluccio, Sciacarello, Vermentino, Garnacha and Syrah. Giacometti's winery operates on purely organic principles and the entire production is organically certified. At the shelters, work is done mechanically and no chemicals are used. All grapes are picked by hand and the wines are fermented with their natural yeast strain. Each vineyard is vinified separately, so that the effect of the terroir on the grapes and with them on the wines is understood as well as possible.
https://www.domainegiacometti.com/copie-de-accueil