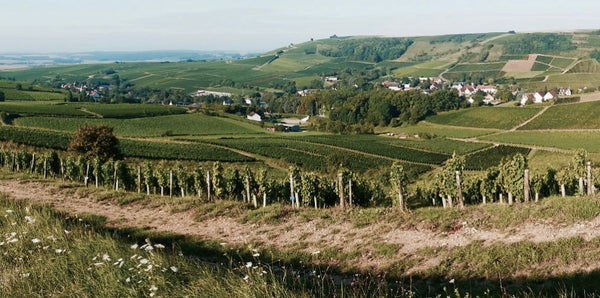 Domaine du Carrou
The history of Roger's family in the Sancerre area stretches back to the beginning of the 18th century. In 1950, Dominique Roger's father Maurice started producing wines under the name Domaine du Carrou in the village of Bué. The village's Sauvignon Blanc orchards are located very high in relation to the area, and the vines grow on three different soils, known as Terres blanches, caillotes and silex. The soil in the nurseries is constantly worked, which encourages the vines to extend their rhizomes deep into the limestone soil. No pesticides or pesticides are ever used in the nurseries.
All cultivated grapes are still picked by hand, although mechanized harvesting is on the rise in the area. In the cellar, we work with minimal intervention methods and the wines ferment spontaneously with the help of natural yeasts. The farm's white wines mature in steel tanks, which is when their minerality originating from the soil comes out best. The farm's wines are like straight from the classic Sancerre textbooks - fresh, tart and wonderfully complex!
Tule mukaan luomaan parempaa viinikulttuuria
Me Viinitiellä uskomme, että Suomi on valmis parempaan viini- kulttuuriin. Ihmiset janoavat laatua, vastuullisuutta ja tarinoita yhä useammassa lasissa. Siksi haluamme olla entistäkin enemmän tämän kulttuurimuutoksen soihdunkantajia ja tuoda paremmat viinit kaikkien saataville.
Liity Viinitien Grand Crew -yhteisöön ja olet mukana tekemässä parempaa viinikulttuuria.
Powered by Shopify © 2023, Viinitie Oy