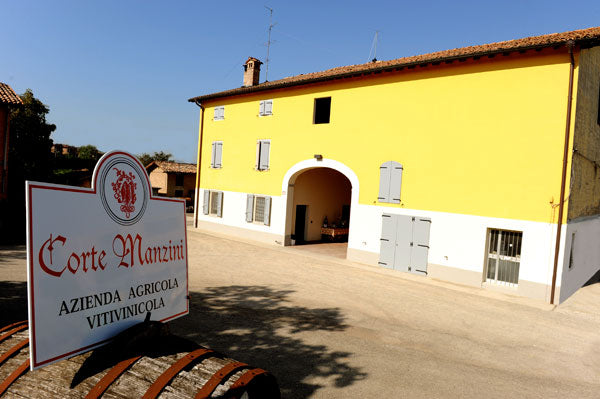 Corte Manzini
The Corte Manzini winery, founded by the Manzini brothers in the late 1970s, represents the top cast of Lambrusco producers in Emilia-Romagna. The quality of the lightly sparkling wines of the family farm located in the village of Castelvetro is guaranteed by determined work from the care of the vineyards to the final bottling stage.
The oldest vines in the vineyards, which cover a total of 11 hectares, reach 65 years of age, and the yield is strictly controlled. Systematic thinning of leaves and careful selection of grapes are also part of quality control. The house's sparkling wines are made using the traditional Charmat method under the watchful eye of winemaker Stefano Manzini. Their restrained and sophisticated style is a perfect example of the new arrival of Lambrusco, which has experienced a renaissance.
http://www.cortemanzini.it/
Come and join us in creating a better wine culture
We at Viinitie believe that Finland is ready for a better wine culture. People are thirsty for quality, responsibility and stories in more and more glasses. That's why we want to be even more torchbearers of this cultural change and make better wines available to everyone.
Join the Viinitie Grand Crew community and you are involved in making a better wine culture.
Powered by Shopify © 2023, Viinitie Oy