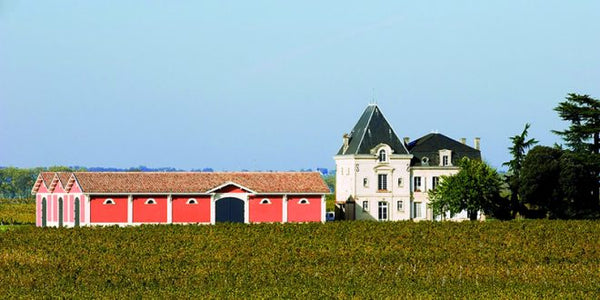 Château L'Évangile
The Pomerol region on the right bank of Bordeaux is one of the smallest appellations in the region, but all the more famous. In the beginning of the 19th century, the area of L'Évangile estate, which was renamed, cultivated wine already in the 18th century. In 1862, the farm was bought by Paul Chaperon, whose descendants, the Ducasse family, owned the farm until 1990. During these decades, the farm's reputation grew and it was also called the Premier Cru of Haut-Pomerol.

Domaines Barons de Rothschild bought the L'Évangile farm from the Ducasse family in 1990, when the farm was restored to its original glory after the challenging years of frost. Under the Rothschild family, the selection of the wine lots that end up as the estate's number one wine has been fine-tuned, and the number two wine of Balson de l'Évangile has been introduced to the market. The partial replanting of the nurseries began in 1998 and the renovated basement facilities were completed in 2004.
Of Évangile's 22 hectares, Merlot covers 80% and Cabernet Franc 20%. The grounds are located in the southern part of Pomerol's deep clay and gravel plain, next to Château Pétrus and Cheval Blanc. Currently, the shelters are about 20-25 years old. After hand-harvesting, the wine batches are prepared using traditional methods, after which the wine matures for 18 months in oak barrels.
The farm's total annual production is around 60,000 bottles.
https://www.lafite.com/en/the-chateaus/chateau-levangile/