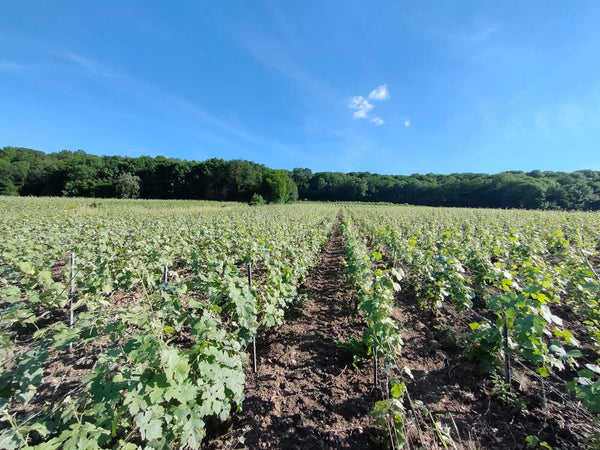 Champagne Michel Laval
Champagne Michel Laval is a fifth-generation winegrower in the village of Boursault, in the Marne Valley. Viticulture started in the family as early as 1860, when Jules Laval inherited 40 acres of land and decided to start producing grapes with his son Jules Jr., better known as Lucien. After the world wars, in 1948, Roger and Fabienne decided to start making wine from the family's orchards, so that the family could taste and experience the results of their own harvest and work. Their son Michel created the brand that bears his name in 1979 and the modernization of the farm's operations began.
Today, Champagne Michel Laval has 11 hectares of vineyards, and since 2019, Michel's children have been responsible for the farm's operations. In the hands of Aurore and Florian, the farm's nurseries are increasingly cared for with respect for nature, which means that the use of pesticides has been stopped and the vitality and diversity of the nurseries is enriched with compost. Aurore is responsible for the well-being of the vineyards, while Florian strives to bring out the full potential of Boursault's terroir in the cellar. Farms are plowed as little as possible, so that the microbiological life of the soil is not disturbed. Natural grass grows between the rows of vines. Crop quantities are limited by removing the buds and cutting the vines short.
In winemaking, only the first part of the pressing is used. What makes the wines special is their very long aging in barrels and bottles, even if, as non-vintage wines, the legislation obliges the wines to be aged on the lees for only one year after the second fermentation.
The farm's annual production is around 25,000 bottles.
http://www.champagne-laval.fr/