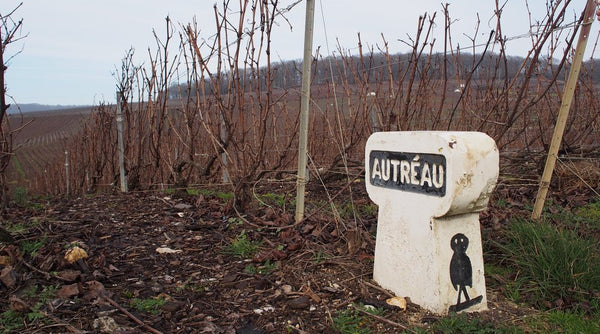 Champagne Autréau
The family farm managed by Éric and Laurent Autréau, who follow in the footsteps of their family in champagne production, is located in the village of Champillon, 5 kilometers from the historic town of Épernay. There is no shortage of wine growing experience in the family, as the roots of the Autréau champagne family can be traced back to 1670. Laurent is a wine grower in the eighth and a wine maker in the third generation, following in the footsteps of his father and his recently deceased grandfather who lived a long life working with wines. Grandfather made the farm's first wines right after the Second World War in the early 1950s. Laurent graduated as a winemaker from Avize when he was 21 years old and now, 10 years later, he is the head of the estate both in terms of winemaking and wine sales.
Autréau has a total of 21 hectares of its own vineyards, in addition to which they look after 14 hectares of vineyards all year round, which the family does not own. Grand Cru Chardonnay grapes come from a 5-hectare plot in the Côte de Blancs region of Chouilly. The red grapes are grown in the Marne Valley, which has 4 hectares of Grand Cru and 8 hectares of Premier Cru level Pinot Noir vineyards and 15 hectares of Meunier. In addition to Champillon and Chouilly, grapes are obtained from the villages of Aÿ, Dizy, Hautvillers and Verneuil.
The grapes are picked by hand into 45-50 kg baskets. All the farm's wines ferment and mature in steel tanks, where the juice is allowed to settle overnight before fermentation. The wines are never clarified, so they are all vegan-friendly. The farm's style includes allowing all wines to undergo malolactic fermentation, which gives the wines a pleasant mouthfeel. The share of reserve wine is usually 30-35% and it is always from the previous year's harvest. The dosage used in the wines is a mixture of reserve wine from the previous vintage.
In contrast to many large champagne houses, Autréau has not failed to make money with its brand, so the price-quality ratio of the house's champagnes is very appropriate. Many of Laurent's friends sell their grapes to big champagne houses for €7 per kilo, which means they only have to work for about half the year. However, Laurent prefers to continue his family's history in wine growing and wine making. Careful and thoughtful work is the basis of the process from start to finish: the grapes are carefully selected, and the products are not put on the market until at least 24-30 months of maturation has been completed. The farm's wines are HVE certified.
The annual production of champagnes bearing the estate's name is 300,000 bottles.
https://www.champagneautreau.com/eng/