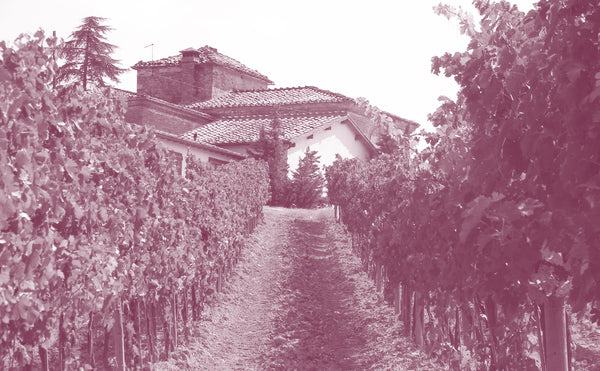 Certosa di Belriguardo
Gianna Nannini is known as one of Italy's most famous rock stars of all time. Nannini's younger brother Alessandro is also famous, but instead of music, for his driving skills behind the wheel of Formula 1 cars. At the end of his music career in 2006 Gianna Nannini, born in Siena, realized when she recognized the passion for wines stemming from her childhood. He decided to take over his family's estate from his mother and sought out skilled people alongside him, such as top oenologist Renzo Cotarella and winegrower Francesco Duccin, to produce wines that in a short time have become the most interesting products of the Colli Senes.
The Certosa di Belriguardo estate was founded in 1348 by the twelve Catholic monks who settled the area, who, in addition to practicing their faith, also cultivated the land and made wine from the 16th century. Written evidence tells us that the monks cultivated varieties such as Moscatello and Biaco di Clausura, and out of respect for history, the same names appear in the wines produced by the farm these days. With 75 hectares of land, 8 hectares of vines are cultivated, of which the greatest attention is given to the Sangiovese variety. The nurseries work with respect for the environment, so synthetic fertilizers and herbicides have been given up and the farm is involved in the organic production certification process. The vines are growing in the rolling Tuscan terrain alongside numerous olive trees and cypresses.
In 2018, Gianna Nannini met Oscar Farinetti, with which Certosa di Belriguardo joined the 100 Fine Italian Wines group. Thanks to Gianna Nannini's energy and professionalism, Certosa di Belriguardo's wines skillfully interpret their origins, which Gianna herself fell in love with at an early age.
https://www.certosadibelriguardo.com/en/
Tule mukaan luomaan parempaa viinikulttuuria
Me Viinitiellä uskomme, että Suomi on valmis parempaan viini- kulttuuriin. Ihmiset janoavat laatua, vastuullisuutta ja tarinoita yhä useammassa lasissa. Siksi haluamme olla entistäkin enemmän tämän kulttuurimuutoksen soihdunkantajia ja tuoda paremmat viinit kaikkien saataville.
Liity Viinitien Grand Crew -yhteisöön ja olet mukana tekemässä parempaa viinikulttuuria.
Powered by Shopify © 2023, Viinitie Oy