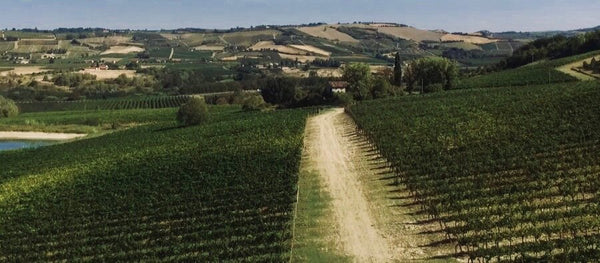 Cantina Cortecchia
The story of Cantina Cortecchia, located in Emilia-Romagna, began in the 1950s, when Cortecchia Fulvio, together with his brother Domenico, decided to found a company that would start selling wines made from their family's vineyards. Today, the descendants of the Coretecchia brothers, Piero, Stefano, Sergio and Gianni, continue to refine and maintain the original idea. The guidelines for the space's operation are the combination of modern and traditional and an open-minded exchange of ideas. Cortecchia's aim is to constantly research, learn new things, and understand the rhythm, speed and constant needs of change in the international wine market.
Cortecchia's own orchards are located on the fertile slopes of Emilia-Romagna, whose soil is mainly clay and sand. Trebbiano, Pinot Bianco, Albana, Moscato, Sangiovese, Merlot and Cabernet Sauvignon are grown in the orchards. In addition to its own orchards, Cortecchia also buys grapes from local growers to meet the growing demand for its wines.
The cellars use the latest technology, such as cooling and humidity systems, which allow wines to be prepared and matured in controlled and ideal conditions. The farm also has its own laboratory, which guarantees the high quality of the wines.