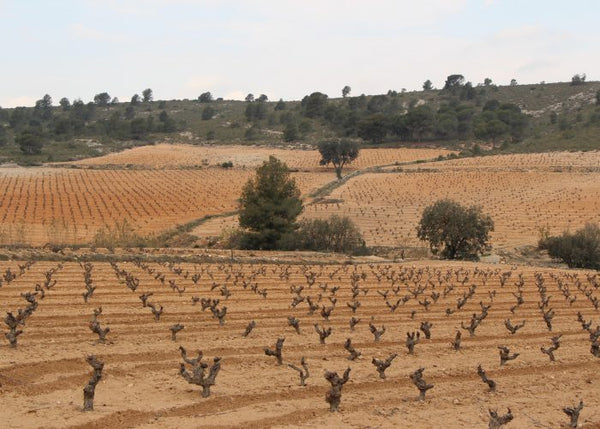 Bajel Pirate
De Andrés Sisters is the wine project of sisters Ruth and Ana, which was born from the desire to offer carefully selected quality wines at approachable price points. Of the siblings, Ruth has been known since childhood for her ability to smell different things, and so she finally worked on her talent after studying chemistry at the universities of Oviedo and oenology at the universities of Valladolid. Little sister Ana is the iron leader of the project, well organized and strong-willed. Ana's studies also brought her to the University of Turku in time, in addition to the universities of Salamanca and Green Bay. Together, Andrés' siblings are a concise and professional team!
Bajel Pirata wines are made under Mediterranean conditions in Alicante, Valencia, in the southeastern part of Spain. The warming sun, sea breeze and barren soil demand a lot from the region's vines, which can be tasted in the wines as a concentrated structure and intense fruitiness. Monastrell is the number one variety in the region, as it enjoys long dry and hot summer days, and requires plenty of heat to fully ripen. The shelters are basically located at a high altitude and the sandy soil is mixed with limestone in places. The vines grow in the traditional style en vaso, i.e. bush vines that have reached a respectable age.
As interpreters of their region of origin, Bajel Pirata's wines are messengers of Mediterranean culture and quality of life. They also respect the ancient tradition of winemaking, which began as early as the time of the Phoenician seafarers. Nice fruity wine at a great price - yes please!
https://www.deandressisters.com/