51,90€
Unit price / per
tax included
A delicate and elegant wine from the Calderara Sottana cru, piloted by local grapes.
Terroir, production method and ripening: The grapes are obtained from the Calderara Sottana cru, located north of Mount Etna. Calderara Sottana is located 600-700 meters above sea level and the temperature differences between day and night are significant. In addition, the gentle winds blowing from the Mediterranean Sea lower the temperatures of summer evenings significantly. The climate of the region differs significantly from the rest of Sicily: hot and dry summers and cold, damp winters are very similar to the climate of Northern Italy. Calderara Sottana's volcanic and mineral-rich soil consists mainly of pumice and ash deposits. Thanks to its stony and heat-storing soil, the cru carries the word 'caldera' in its name, which refers to a crater. The vines are 50–100 years old. The grapes were harvested manually at the beginning of October. The wine was stored in temperature-controlled steel tanks. This was followed by spontaneous malolactic fermentation and aging in large French tonneau barrels. Aging for 18 months in 225- and 900-liter French oak barrels.
Use: As an accompaniment to meat dishes and matured cheeses.
Description: Delicate flowers, fresh figs and spices. A full-bodied, medium-acidic and medium-tannic wine. Pleasant mouthfeel and balanced long taste.
Lisätiedot
Tuottaja

Tenuta delle Terre Nere

Alue

Sisilia

Maa

Italia

Koko

0.75l
Ainesosat
100% Nerello Mascalese
Vuosikerta

2020

Alkoholipitoisuus

14.5%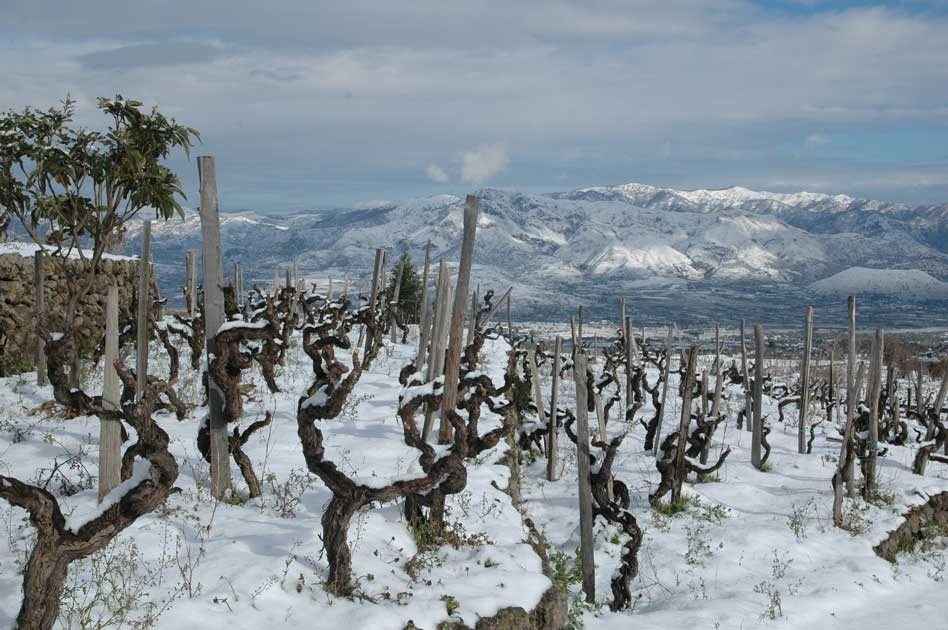 Tenuta delle Terre Nere
Marco di Grazia of the Sicilian Tenuta delle Terre Nere, or "Estate of the Black Lands", has worked with top wines almost all his life and is not only a winemaker, but also a wine merchant. In the 1990s, Marco di Grazia worked with Barolo, significantly influencing the region's rise to world fame.