23,90€
Unit price / per
tax included
Runsaudellaan yllättävä Petit Chablis.
Terroir, valmistustapa ja kypsytys: Rypäleet kerätään 4 hehtaarin kokoiselta tarha-alueelta, jonka köynnökset ovat 15-vuotiaita. Alueen maaperä on sekoitus hiekkaista savimaata ja kalkkikiveä. Rypäleiden istutustiheys on 7300 köynnöstä per hehtaari, ja satomäärä 38 hl/ha. Viini käy spontaanisti tankeissa kolmen kuukauden ajan ja myös malolaktinen käyminen tapahtuu luonnollisesti. Viini kypsyy sakan päällä terästankeissa 10 kuukauden ajan.
Käyttö: Rapeiden salaattien, kuten kanacaesarin kumppanina.
Kuvaus: Nuorekkaassa tuoksussa on kypsää greippiä, hieman keksimäisyyttä ja vihreää omenaa. Kuiva maku on suutuntumaltaan melko intensiivinen ja runsas, ja siitä erottaa sakkakypsytyksen tuomaa kermaisuutta. Tuntuva hapokkuus kantaa viiniä pitkään.
Lisätiedot
Tuottaja

Garnier & Fils

Alue

Bourgogne

Maa

Ranska

Koko

0.75l
Ainesosat
100% Chardonnay
Vuosikerta

2021

Alkoholipitoisuus

12%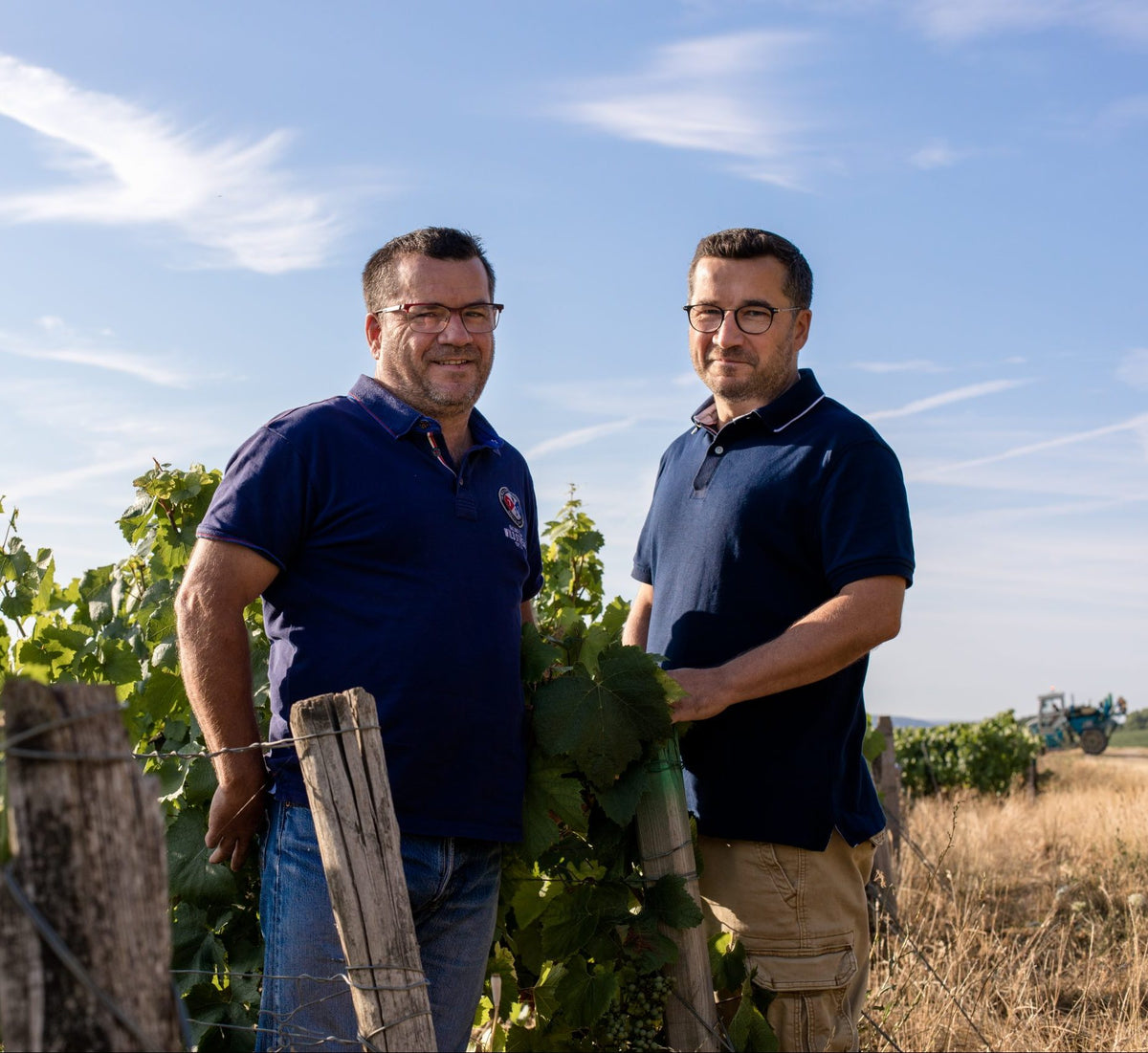 Garnier & Fils
Jerôme and Xavier Garnier are united not only by brotherhood, but also by a passion for the wines that express their origin. The love of farming was passed on to the gentlemen from their father Joseph, who worked as a farmer in the area already in the 1970s, cultivating 110 hectares of grain.