An elegant wine cabinet with optimal storage conditions
A large, free-standing or furniture-mounted wine cabinet with two temperature zones (5-12°C and 12-20°C) with room for up to 94 bottles.
Wine cabinet with two temperature zones (5-12°C and 12-20°C). The upper range is for cooler temperatures and the lower range is for warmer temperatures. By keeping wine at the right temperature, you always have ready-to-serve wine available - practical for both you and your guests!
The wine cabinet can be installed in furniture or placed free-standing. The cabinet can hold up to 94 bottles.
The UV-protected glass door protects the wine from harmful UV rays. Display and touch panel for temperature and lighting control.
The fan circulates cool air and ensures an even temperature inside the cabinet. Condensation moisture generated in the cabinet, which is utilized in the air circulation, maintains the correct air humidity balance.
Cooling is provided by a quiet compressor with a low sound level. In addition to the fact that the compressor is quiet, it rests on specially made vibration dampers that ensure that the wine is not exposed to harmful vibrations.
In this wine cabinet, your wines are safely stored at the right and even temperature, optimal humidity, and protected from harmful UV rays, odors and vibrations.
• For 94 bottles
• 2 zones (5-12°C, 12-20°C)
• Free standing
• Dimensions (WxHxD): 595x1215x680


Lisätiedot
Tuottaja

Temptech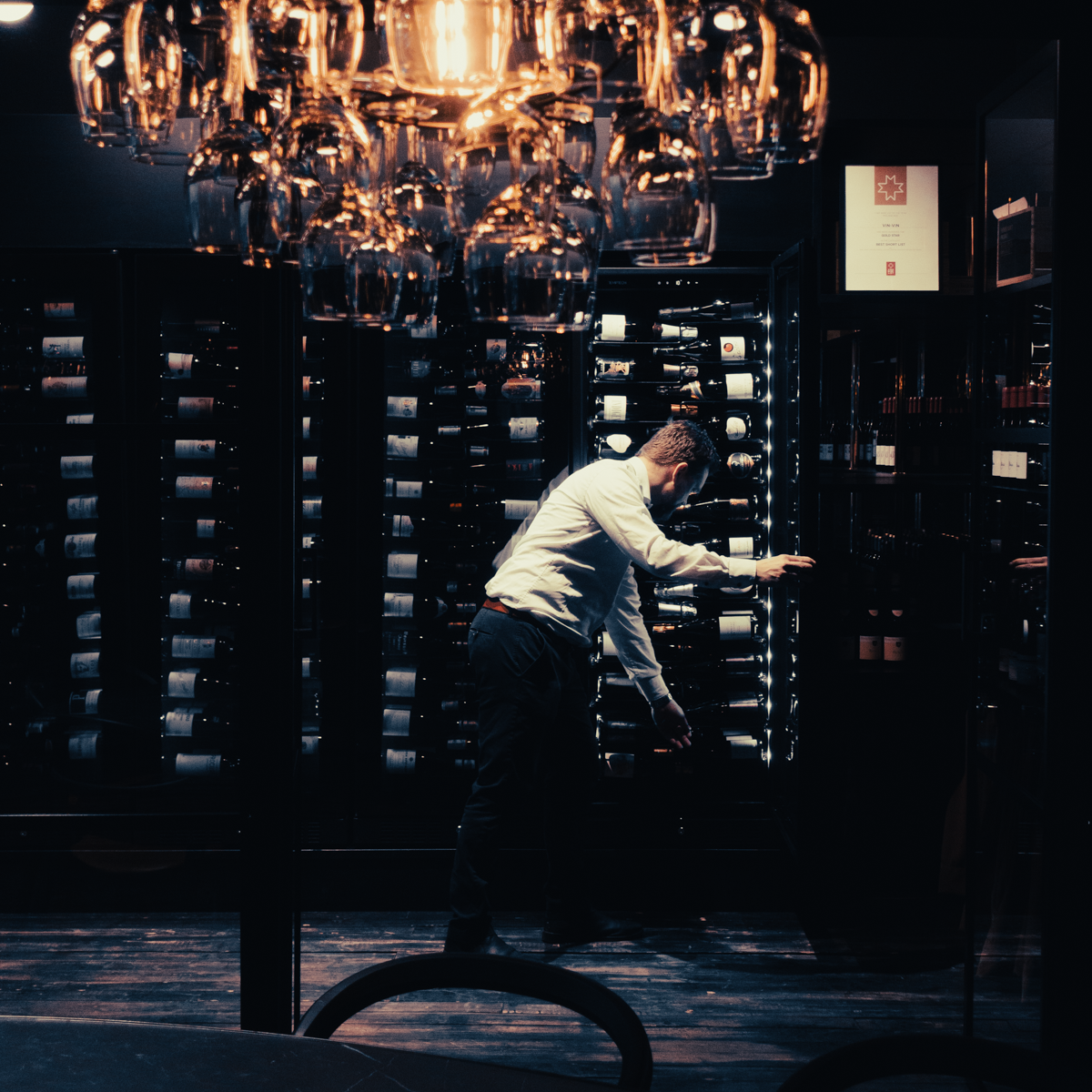 Temptech
Viinitie is the official representative of high-quality Temptech© wine cabinets. In our selection, you can find Temptech serving and aging wine cabinets in many different sizes.